Real estate attorneys handle the legal work involved in buying or selling property. If you are the buyer, an attorney can review your sales contract and check the title, land survey and other documents to ensure you are protected. Likewise, a seller's attorney will check the sales contract to protect the seller and address any title issues.
Buying a home could be the biggest purchase you've ever made so it's important to understand all the transaction details and contract terms. The safest way to avoid any issues is to hire an experienced attorney.
Sarah Pollyea Law LLC can provide a full range of services for people wanting to sell their home on their own, including: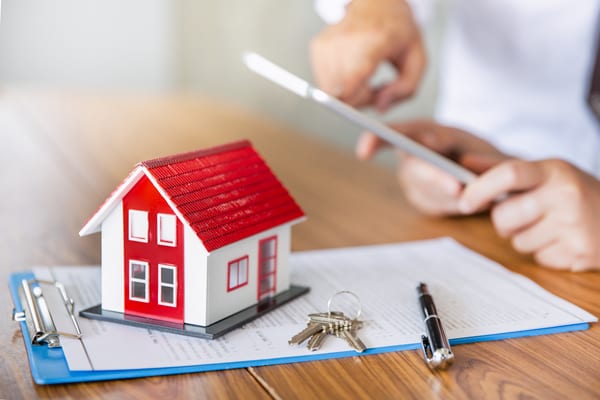 If you're buying a house, contact a lawyer prior to signing the contract. We can review the agreement and make any needed modifications or amendments.
It is recommended to consult with an experienced real estate attorney before entering into a real estate contract. Resolving some minor issues during your closing is possible, but fixing every problem at the last second is not. Poorly worded contracts can have a negative, and lasting, impact on your future interests and could create costly legal issues down the road.
Buyers often receive an Owner's Policy of Title Insurance when they purchase real estate. However, this is not an automatic part of the closing process. Negotiating the purchase of a title insurance policy will occur between the Buyer and Seller, along with the other terms of the purchase contract.
An Owner's Policy of Title Insurance may take one of two forms. These are a Standard Policy or a Homeowner's Policy. A Homeowner's Policy provides more insurance coverage than a Standard Policy, but a Homeowner's Policy is only available when an individual purchases land improved with a 1 to 4 family residence. Because a Homeowner's Policy provides more coverage than a standard policy, the insurance premium is slightly higher.
Owner's Policies are most often issued in an amount equal to the real estate's purchase price. The Ohio State Department of Insurance sets the policy's premium, which is paid one time at the real estate closing and does not have any monthly premiums. The title policy lasts for as long as the buyer has an ownership or other interest in the property.
Only an Owner's Policy fully protects the buyer should a covered title problem arise, which the seller did not list as an exception during the title search. A title insurance policy will cover claims arising out of title problems discovered in the public records and those so-called "non-record" defects not detected, even with a complete title record search.
Are you looking to list your home as "For Sale by Owner" or FSBO?
While Realtors can provide many valuable benefits when selling your home, or other property, there are times when you may wish to avoid listing your home with a Realtor. For instance, if you have already identified a buyer or want to sell your home through an alternate means. A land contract, lease with the option to purchase, or seller financing are alternative ways to sell your home. Using an experienced real estate attorney can be a less expensive way to sell your home while meeting all the legal requirements. Real estate attorneys can provide all of the legal services you will need. These services include preparing the purchase contract, providing you with the property disclosure forms required by law, conducting a title search, drafting and reviewing the closing documents, and conducting the closing. Real estate lawyers are incredibly helpful if you choose to sell your home in a manner other than an absolute sales transaction. Attorneys handle all of the legal representation and document preparation at a fraction of the price you would pay a Realtor, making it very affordable and ensuring that you keep as much of your seller proceeds as possible.